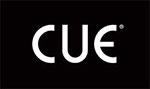 Cue Clothing Co
"Since 1968 Cue has brought fast, reactive fashion to Australia. Still 100% Australian owned and operated, we are a business built on creativity and customer service – and as a result our communication requirements must be first class.
Cue has partnered with Telarus for over 5 years, as our exclusive network communication provider. Knowing we have their support to deliver solutions to our stakeholders is critical to our success. Telarus are responsive to our communication needs, nimble, stable and have skilled architects on their team. With great simplicity in the solutions provided, together with our mutual support teams, we enjoy a great relationship."
Chief Information Officer, Cue Clothing Co Pty Ltd

Greyhound Racing Victoria
"Greyhound Racing Victoria (GRV) is the body responsible for promoting and controlling the sport in Victoria. A key part of its role is the setting of standards, regulating and policing the industry and the people involved. With approximately 900 race meetings held across 13 venues throughout the state, ensuring staff have access to best practice IT solutions is a key priority for us, our business and our stakeholders.
We've been with Telarus since 2003 and as suppliers of our fixed line voice and data services, we continue to be impressed with their professionalism and dedication to improvement. Their response times are excellent and their team are fantastic to deal with – always going the extra mile to help and keep us fully informed, day and night. They work with us as partners in our business and in our best interests. For us it's about quality of service. There's a high level of trust on both parts with transparency, reliability and a high level of customer service.If you want a good honest supplier working for you, we recommend going with Telarus."
Network Administrator, Greyhound Racing Victoria

Matthews Australasia
"Matthews Australasia, a family business and the leader in product identification and inspection solutions, has relied on Telarus for over 5 years now for our internet and data network services to enable national connectivity and remote access for our Australia wide operations. Our customers rely on us and we rely on Telarus to ensure 24/7 uptime. If there are any issues they respond promptly and have always assisted in resolving the issue. We are pleased with their service, responsiveness and professionalism and are happy to recommend them."
Manager Finance & Administration, Matthews Australasia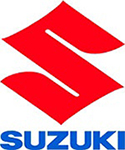 Suzuki Australia
"Suzuki Australia is a respected brand specialising in distribution of Cars, Motorbikes, Parts and accessories to its large dealer network and growing customer base. Its head office resides in Melbourne with branch offices located in New South Wales, Queensland, Western Australia and South Australia.
Telarus has been a key provider of internet, WAN, hosting and security services since 2005. Telarus has played a key role in assisting Suzuki establish a reliable WAN and VPN network across Australia, providing adequate web services, and in recent time playing a pivotal role in establishing Suzuki's disaster recovery model and National VOIP deployment.
From my point of view Telarus stand out because of their reliable cost effective solutions. They offer a wide range of services, led by helpful account executives that take the time to understand our growing business needs and IT requirements."
Network Manager, Suzuki Australia

Marshall White & Co
"Marshall White is one of Melbourne's leading real estate agents with offices in Armadale, Hawthorn Albert Park and Brighton. As Marshall White has grown and opened new offices it became clear that the communications network between the offices was not delivering a good experience to their team. Access to key resources was slow and frustrating. Telarus took the time to understand Marshall White's communication issues and developed a private network to connect all sites with new fibre services. This increased the speed and quality of the delivery of IT communications. The Telarus solution is a more reliable and secure way to deliver business critical resources to Marshall White's team across their four offices. It has increased productivity and reduced business risk. It is a platform that will easily scale as Marshall White continues to find success in the market."
General Manager, Marshall White & Co
QEP Australia
"On the evening of Sept 19 2013, QEP's Head Office and main warehouse suffered a catastrophic fire and was completely destroyed, including all of the Company servers and IT infrastructure. During the course of that night we made contact with our IT Provider, Emerging IT, who engaged Telarus to provide us with rack space to house a temporary server and also set up a Managed Security service to connect the disaster recovery servers with our remaining wide area network sites. We were fully operational in just over 1 business day and did not suffer any loss of data. I would thoroughly recommend the service and support of Telarus."
CFO, QEP Australia Pty Ltd

FM Innovations
"FMI chose Telarus to deliver an Infrastructure as a Service solution to host our software after a careful review of the options that suited us. Our initial setup was professionally undertaken and the Telarus staff assisted us with our understanding of the hurdles involved in the overall process of going "live". Through every step of the way to our now sophisticated setup, Telarus has helped guide us to successful outcomes at each stage of the process. Thus with Telarus providing both professional advice and services to FMI; it has enabled us to achieve a high level of service delivery and satisfaction to our clients in a short space of time."
Director, FM Innovations