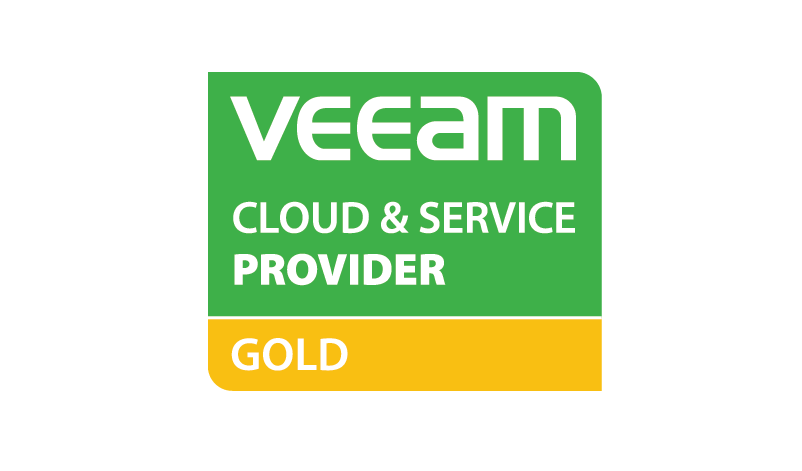 Telarus Achieves Veeam Cloud & Service Provider Gold Partner Status To Offer Secure Online Backup Solutions for Australian Businesses
If you backup your data but you don't save it offsite, your business is at risk.  With this in mind, Telarus set out to develop a secure, cloud based backup solution that would meet the needs of Australian mid-sized businesses.
We wanted a backup platform that was simple to set up and easy to use.  Multi-layered security is always a must for any Telarus solution and because of customer concerns regarding data privacy and sovereignty, it was important that the backup data was only stored within Australia. We also wanted to offer the service for a low monthly fee with no-long term contract periods.
Powered by Veeam, we've created a solution that meets these requirements: Telarus Cloud Connect.
Telarus Cloud Connect provides a simple and secure backup service that is suitable for businesses who have on-premise virtualisation infrastructure (VMware ESX or Microsoft Hyper-V).  Using Veeam Availability Suite 8, data can be securely backed up across the public Internet to an offsite cloud storage repository.
There is an additional benefit for customers who use a Telarus supplied Internet service – backups and restores from the Telarus Cloud Connect platform do not count towards your monthly data allowance, so you won't need to worry about excess data usage!
Security First
Telarus takes a multi-layered approach to security to ensure that your data is seen only by you. Your data is fully encrypted and protected before it leaves your premises and backups can also be encrypted within the hosted environment.
The backed-up data lives on Telarus infrastructure that is housed in two secure Data Centre's in Australia. This provides rock solid reliability and redundancy, protecting your data from theft, fire, flood and user error.
Help When You Need It
Telarus Cloud Connect is backed by our knowledgeable technical support staff who are Melbourne-based and available 24/7 to assist you with your requirements.
Rapid Provisioning
Within hours of signing up with Telarus, you'll be all ready to go and able to process backups and restores to the Telarus Cloud Connect platform.
"The Telarus Cloud Connect service runs on the core of our end-to-end MPLS Network, which means it's subject to the same unmatched performance guarantees as our other services," CEO Dennis Muscat says, "which means aside from utmost convenience and automatic redundancy,  the only bullet point that really matters here is security."
About Telarus
Telarus, a Telco-independent Service Provider that specialises in delivering best of breed managed network, managed security and cloud services via a trans-Tasman MPLS network.
Telarus provide network, cloud and security services geared to set your business on the track of success. Our customers' needs are at the heart of our operations, which enables us to offer solutions that meet a diverse range of objectives.
To find out more about how we can help you tackle cloud technology safely and effectively, reach out to our team today.
About Veeam
Veeam specialise in developing backup, disaster recovery and virtualization management software for VMware and Hyper-V virtual environments.