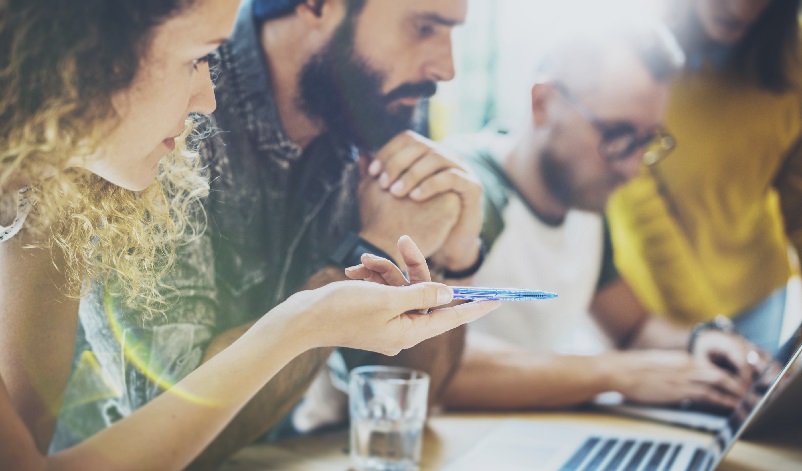 Network Security – Exposure Checklist
Today more than ever, you depend on your network for your business operations, transactions and communications. How comfortable are you that your network protection is satisfactory in the event of an unforeseen circumstance or a malicious attack?
Many SMB's and mid size enterprises do not have adequate network security. At Telarus we have developed a Network Security checklist to help identify and minimise your business exposure.
While all businesses need to minimise expenditure and drive top line revenue, too often we see that network security is seen as a technical concern and cost. Although when you weigh up the activity and applications carried through your organisation on your network the discussion needs to focus on business continuity. Secure networks have become an essential part of doing business today, making security planning as important as sales and cash flow.
The Checklist
Does your business currently have in place policies to help & protect staff and company data?
An acceptable use policy, to specify what types of network and online activities that are allowed and which ones are prohibited
E-mail and communications guidelines
Antivirus policy, to help protect the network against threats like viruses, worms, and malware
Identity policy, to help safeguard the network from unauthorised users
Password policy, to help employees select strong passwords and protect them
Encryption policy, to provide guidance on using encryption technology to protect network data
Remote access policy, to help employees safely access the network when working outside the office
How do you currently control network access for staff, and ensure former staff members are promptly restricted
Is Your Network Designed to Fully Protect Your Business?
A Managed Firewall, to keep unauthorised users off your network
An IP VPN  (Private Network), to allow employees and trusted partners secure access to your network
Intrusion prevention, to detect and stop threats before they harm your network
Content security, to protect your network from viruses, spam, spyware, and other attacks
Secure wireless network, to provide safe network access to visitors and employees
Content Intelligence – Identity management, to give you control visibility and reporting over who, what and when the network is accessed.
Compliance validation, to make sure that any device accessing the network meets your security requirements
What Would a Security Breach Do to Your Business – Questions to Consider?
What is the potential financial impact of a network outage due to a security breach?
Quite often breaches can be internal from existing employees or former disgruntled employees.
Could a security breach disrupt your supply chain?
What would happen if your website went down?
Do you have online payment features on your site? How long could the site be down before you lost money?
What if all your customer records were erased or their details breached?
Are you insured against Internet attacks, or against the misuse of your customers' data? Is this insurance adequate?
Do you have backup and recovery capabilities to restore information if necessary after a security breach?
Network security is unfortunately not as simple as set and forget. It needs on-going management. If you feel that your business may be vulnerable or needs some focus or tightening; talk to your Telarus Account Executive. We can arrange one of our network security experts to assess your current network security and business continuity plans as well as discuss your current and future requirements and budget to help you put in place a secure network.