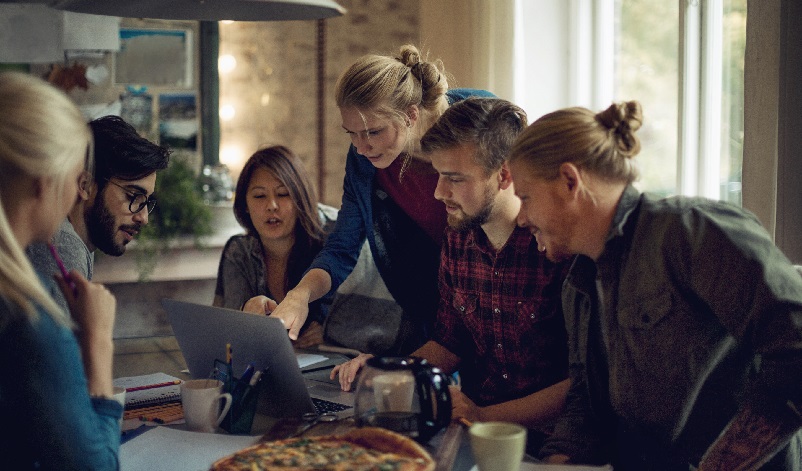 The Benefits of IP Voice
Communications are the lifeblood of your organisation. So why would you trust such an important function to a telecommunications service that is given away free of charge?
While free IP telephony services can be brilliant for personal communications and have saved people thousands of dollars in both long-distance and local call charges, they are often best-effort services that rely on an unmanaged internet connection to carry your calls, given with little or no guarantees of quality.
Skimping on service performance can quickly lead to frustration due to poor call quality and call drop outs. As reliant as we might have become on email and online collaboration tools, when you actually want to speak to someone, you want the technology to work.
Thankfully solutions exist today that give business the cost savings of IP telephony and the quality and reliability they demand. These new IP-based voice communications have proven themselves to be robust and reliable, and increasingly businesses are turning to IP voice services to cut the cost of traditional PSTN and ISDN line rental while taking advantage of features that are unavailable on traditional PSTN networks.
A key technology in the delivery of robust IP voice services is SIP (Session Initiation Protocol) trunking. This replaces the use of traditional fixed PSTN lines and instead carries your voice traffic as a digital signal across the internet, but still enables calls to be terminated on the traditional PSTN network if need be. SIP trunking enables you to aggregate your voice traffic and stop paying for copper connections that you may not be using.
Businesses that have their own managed networks can take this concept one step further by allowing IP calls to be carried across that network. This delivers superior quality and security, as calls can be managed from end to end. It also maximises cost savings through consolidating voice and data traffic on to the one network and renders connects calls between sites free of charge. And because corporate networks don't always extend to every point you want to reach, SIP trunking can then be used to deliver traffic back out to the traditional PSTN phone network to connect calls to external destinations.
An added benefit of IP voice services is that many can also be seamlessly integrated with existing analogue devices such as telephone handsets, fax and EFTPOS.
There is another very good reason why businesses should be considering IP voice services today. The ongoing rollout of the National Broadband Network means that over time the copper network that carried PSTN services will begin to disappear, making IP-based connections a necessity. The sooner businesses move to IP voice services, the sooner they can begin to take advantage of the benefits of a move that they will have to make some day anyway, and future-proof their communications needs.
Of course, there are a number of considerations to be made before selecting an IP voice service. For starters, you need to ensure that your network has sufficient bandwidth to cater for both current and near term requirements, and the capacity for further growth as use of the service grows. This is especially true would you also wish to add services such as IP-based video conferencing.
You also need to ensure that your selection will be compatible with existing hardware and network services, and that you have access to the right technical skills to ensure both smooth implementation and ongoing management.
IP voice is the way forward for voice communications in Australia, delivering cost savings and superior services, and thanks to the National Broadband Network, the transition to IP voice is inevitable. The only questions now for business are when to move, and which service provider to move with.