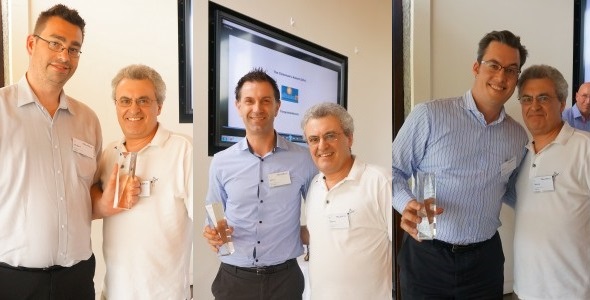 Telarus Partner Awards 2014
Congratulations to the winners of this year's Telarus Partner Awards
Thank you to all of our valued Partners and vendors who attended our Partner Appreciation event. After a strong 2014 we are looking forward to working even closer with our Partners in 2015 and beyond.
The Telarus Annual Partner Awards recognise the great contribution that our Channel Partners make to our business.  It is because of the strong relationships we enjoy with our Partners that we are a thriving and growing organisation.
2014 Innovation Award – ZyNet
For the development of a secure communications application that is now hosted and managed in the cloud for a major mining company.
2014 Chairman's Award – alltasksIT
alltasksIT have had two major wins this year, involving a large Australian independent music and entertainment group and also a large homewares retailer.
2014 Three Pillars Award – VISITS
Awarded for the delivery of a network, security and cloud solution for a 400-person, not-for-profit organisation across 50 sites Australia-wide.