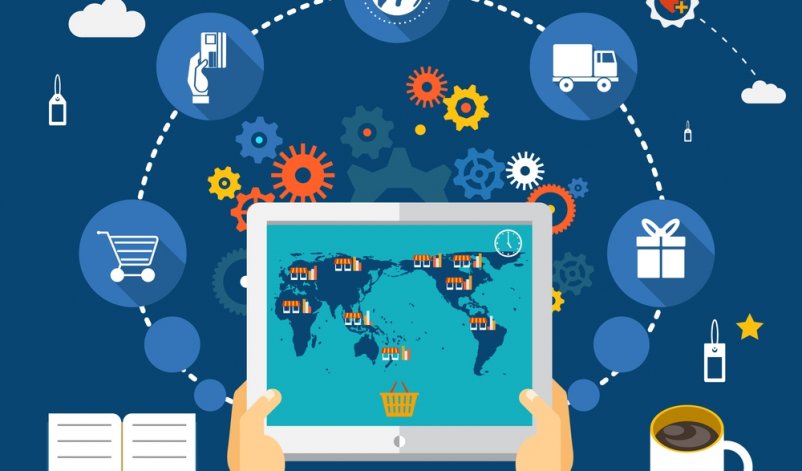 4 reasons to migrate your business to the cloud
Is your business using cloud computing? If not, you might want to reconsider after reading about four of the many advantages it has to offer.
Efficiency as well as effectiveness are essential for business success in an ever-competitive environment. The inherent need for continuous improvement workflow that comes with this is supported by the increasing pace of technological development.
So, let's talk about cloud computing and how your organisation can benefit from migrating to a cloud network.
What is the cloud?
Before going into the advantages of the solution, it's important to know what we're talking about.
IBM defines cloud computing as "the delivery of on-demand computing resources – everything from applications to data centres – over the Internet on a pay-for-use basis". Based on a foundation of delivering software, improved processing capacity and better service delivery via a private or public network, the cloud enhances the user experience.
Why you should migrate your business
Considering that there's a strong emphasis on providing the best solution possible to users, there are key benefits that speak for cloud computing and its effectiveness:
1. Be more flexible than ever 
Centrilogic reports that the high levels of automation gained by the use of cloud systems result in more opportunities for end-users to adapt services effectively and to meet specific needs. This further enables business teams to think innovatively and deliver traditional projects in a more timely manner.
Companies will be able to react to changes in consumer behaviours quicker to achieve better business results.
2. Take your service quality to new heights
Time and quality sensitivity are essential for customer satisfaction. This is why cloud computing, with its ability to make IT infrastructure and applications available regardless of location, allows businesses to provide an enhanced service offering. This in turn, according to IBM, drives product to market cycles, provides a better platform to expand and reinforces customer retention efforts.
3. There's no "I" in team
Going hand in hand with excellent quality customer service, are effective internal networks and workflows. Inc. suggests that migrating your business processes onto the cloud can foster a more collaborative environment among employees, as group projects are accessible online, anytime.
On the cloud, work can be commented on, shared and edited in real-time from a global team as well as clients – all in one document.
4. Why pay more if you could spend less?
Long gone are the days of massive licencing costs. The CloudAcademy even goes as far as saying that cloud migration provides businesses with at least 50 per cent savings – including the cost of moving and infrastructure implementation.
If you are considering taking your business' success story to the next level, get in touch with our expert team at Telarus.