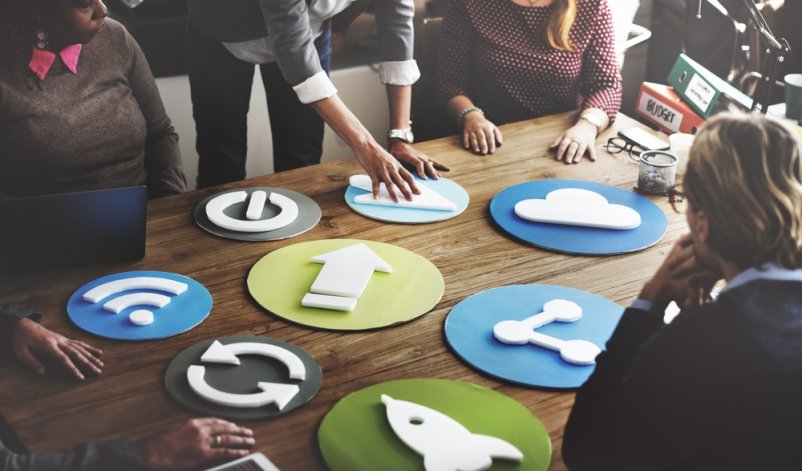 How the cloud will change your business in 2017
How will the latest developments in cloud computing affect your business in 2017?
Cloud computing has seen a rapid rise in its applications for businesses across the world. Every other day, there seem to be new announcements of technological developments.
Two of the main benefits of cloud computing are its scalability and the related cost savings. It no longer matters whether there are 1,000 or 1 million users, previous concerns about server provisioning are no longer an issue, all while the fixed costs of deployment are minimised compared to traditional systems.
In this age of technology, it can be difficult to determine where exactly the industry is moving. Nevertheless, we can learn from the past year's changes to make some predictions of the upcoming trends.
So, let's take a look at some of the insights from IDG's 2016 Enterprise Cloud Computing Survey as well as projections about how cloud technology can shape businesses in 2017.
The year in review
With organisations trying to understand more about cloud technologies to identify the best fit, IDG found the following:
1. Continued investment in the cloud
An average of $1.62 million were invested into cloud technology, with enterprises of over 1,000 employees indicating a spend of $10 million or more on platforms and apps. The expenditure was split with 45 per cent going towards SaaS, 30 per cent to IaaS and 19 per cent into PaaS.
2. A combination of tradition and innovation
Less than 50 per cent of organisations are currently using Application Programmer Interfaces (APIs) to integrate their systems, yet 40 per cent utilise cloud models to create a connection between underlying IT infrastructure and the application layer.
3. Security is a key concern
For most organisations, issues about public cloud security maintenance has decreased. However, vendor lock-in, cloud security and data storage location are seen as critical challenges for businesses looking to adopt new technologies. Adoptions of other cloud solutions, such as hybrid and private options, were mainly held up this past year due to a lack of skills in relevant departments.
4. Cloud infrastructure is widely implemented
For 70 per cent of organisations, there's at least one cloud application in place already. Moreover, 90 per cent of businesses have either run an app in the cloud, or are planning to do so in the next three years.
What 2017 might look like
Tentative predictions for the coming years are centred around the fact that data storage management and business analytics are set to move to the cloud completely.
Specifically, IDG's survey reported that more than 20 per cent of organisations indicated they thought business and data analytics will be the prioritised cloud application area for migration plans in the next 12 months.
The market for cloud hosting is yet to be saturated.
With 56 per cent of organisations still identifying IT operations, the market for cloud hosting is yet to be saturated. At the same time, the total cost of ownership will replace current on-premise legacy technology and allow better business continuity to drive investment decisions.
To ensure maximum utilisation of investments, organisations will need to add new roles and functions to accommodate for skilled security architects, cloud engineers and system administrators.
What all of this ultimately leads to, is projected to be a sustained growth in the application of cloud technologies and an improvement in the depth and breadth of adoptions in 2017 as well as the following years.
What Telarus offers businesses
At Telarus, we provide network, cloud and security services geared to set your business on the track of success. Our customers' needs are at the heart of our operations, which enables us to offer solutions that meet a diverse range of objectives.
To find out more about how we can help you tackle cloud technology safely and effectively, reach out to our team today.