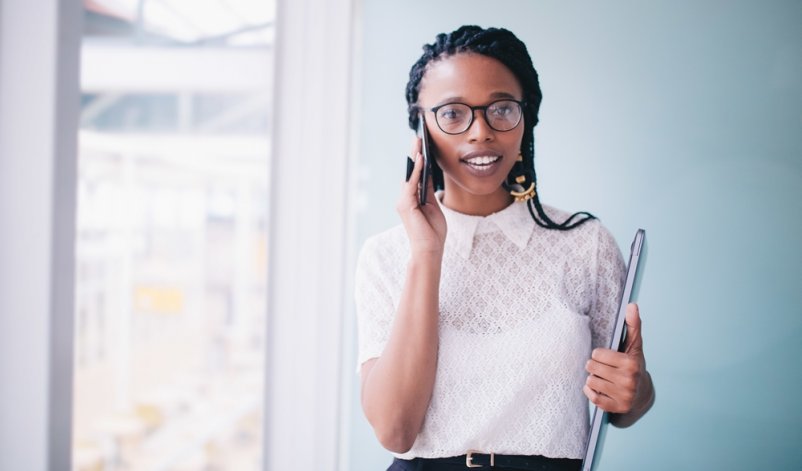 4 simple steps for setting up your new business phone system
Migrating to a new phone system can be challenging. What are the steps you need to take to ensure you set up your business voice correctly?
With ISDN facing its imminent demise in Australia, what steps are you taking to prepare your phone systems for the future?
Setting up a new internet-based phone system can be intimidating, especially when the ability to make and receive phone calls is a critical business function. Here at Telarus we've made things simple, and outlined what you need to get right in order to ensure that the deployment of your new phone system is as seamless as possible.
1. Decide how you're going to migrate from ISDN
IP-PBX, cloud-hosted PBX or SIP trunking – there are a range of business voice options, so which one do you choose? Will your business voice include multiple platforms, such as video and  messaging as well as telephony? Is your business spread across a number of offices in multiple locations? Workforce mobility is a growing tool necessary for navigating a competitive business market, according to the majority of CIOs in PwC's report Surviving and Thriving in the New World.
"The essential element to all of these capabilities was that they were available from anywhere, which naturally removed the dependency to be in the office to work," said CIO Hilda Clune.
If operating seamlessly over separate locations is an important factor, SIP trunking might be for you. However, initial capital investment may be your business' limiting factor, so alternative business voice options might be the more practical option. In that case, you'd want to seek advice from trusted professionals that can weigh the costs and benefits of your situation to find the right solution.
2. Establish your network
Once you've decided which voice solution is right for your business, you need to ensure that it is supported by the right infrastructure and the right amount of bandwidth.
Once you've decided which voice solution is right for your business, you need to ensure that it is supported by the right infrastructure and the right amount of bandwidth. Keep in mind that VoIP takes up a lion's share of your network's bandwidth, and additional lines will only add to this load. This can cause delays in conversation or even dropped calls, lowering the quality of your communications and ultimately hurting your business voice. You need to ensure that your network can handle the traffic it's given, and sound as clear as a bell while doing so.
If call quality is your primary concern, SIP trunking should be delivered over high-bandwidth connections (such as Fibre, EFM and EoC), to give higher levels of vocal quality than other IP telephony options.
3. Ensure voice security
A lesser-known avenue of cyberattack is PBX or IP-PBX hacking, yet it's costing businesses over $5 billion globally annually in the form of toll fraud, according the Communications Fraud Control Association's Global Fraud Loss Report.
Protecting your PBX right from the word 'go' should be a priority of any new phone system, setting up cybersecurity measures to defend your business against outside agents.
4. Set up connection stability and redundancy
Getting your new phone system to the point of smooth sailing is one thing, but what happens when your business encounters rough waters? The reality of today's technology is that failures and downtime need to be considered when implementing a new system. An automated failover system that re-routes your core business voice network to a secondary tail the moment a connection is down is an effective countermeasure to ensure that downtime is kept to an absolute minimum.
Lost? Get help from the experts
Lastly, no one says you have to go it alone. A new phone system is an integral part of any business, and no two solutions will be quite the same. Finding that right level of service that combines quality, price and flexibility to meet your needs is easy with expert help from Telarus. If you'd like to know more about SIP, VoIP or hosted services, reach out to a member of our team today.