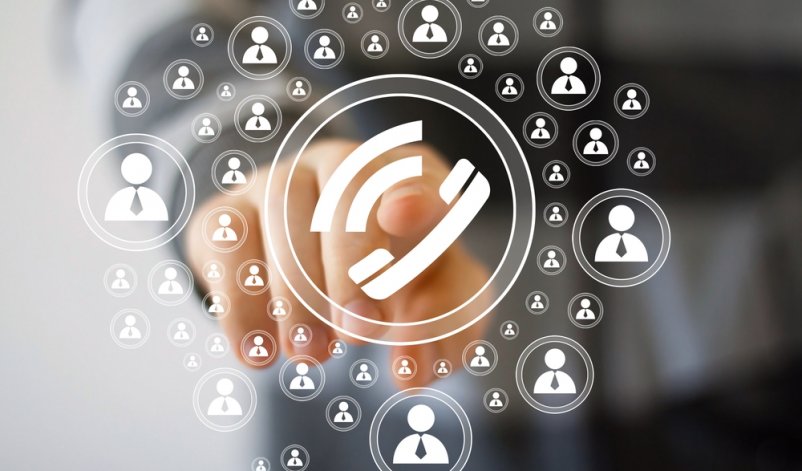 SIP trunking vs. cloud-hosted PBX: What's the difference?
SIP trunking and cloud-hosted PBX are two popular options for business voice in Australia. What are the advantages and disadvantages of each?
Due to the reliability and accessibility of internet telephony (VoIP), many businesses are dipping their toes into this platform. However, it can be hard for the uninitiated to wrap their heads around the underlying technology and make an informed decision about what VoIP solution works best for them.
In this article we'll look at two popular options, SIP trunking and cloud-hosted PBX, and examine which solution is best suited to represent your business' voice.
What is SIP trunking?
SIP (or Session Initiated Protocol) trunking is a telephony system that operates over a network connection, rather than a traditional phone line. The 'trunking' part refers to the shared communication path for a number of telephone users.
SIP trunks can carry all forms of communications media including voice, data and video, transmitting packets of data over the internet. This versatility makes it the go-to choice for companies with numerous branches or remote workers, and when employees have to rely heavily on multimedia communications, according to Telstra.
In order to run SIP trunking, your business needs two essential things:
– An IP-enabled PBX
– A VoIP gateway to connect your business to the cloud
What is cloud-hosted PBX?
For a cloud-hosted PBX solution, a service provider is the one that houses the phone system.
For a cloud-hosted PBX solution, a service provider is the one that houses the phone system. Calls from IP phones go via the internet to the provider's PBX, with the responsibility of operating, maintaining and mitigating risks falling in the hands of this third party.
Cloud-hosted PBX takes the hassle and complexity out of running an on-premise PBX, for which users pay a nominal monthly fee.
SIP trunking vs. cloud-hosted PBX
So what are the main differences between SIP trunking and hosted PBX? Ultimately, businesses can have one and not the other, so choosing which option is right for your business voice comes down to the needs of your organisation and the pros and cons of each.
SIP trunking pros
SIP leverages your existing IP network to give a high call quality. Channels can be added or removed within minutes, and because SIP addresses aren't tied to a physical location, calls can easily be rerouted to separate geographic locations. Additionally, because multiple forms of communication are enabled through SIP, it fits seamlessly within a company's existing unified communications strategy.
SIP trunking cons
The major downside to SIP trunking is the potentially high investment cost of setting it up if your business does not already have an IP-enabled PBX. However, once everything is up and running, businesses can save up to 50 per cent of communication costs of a traditional PTSN phone system.
One of the major advantages of a hosted PBX solution is the freedom a service provider gives an organisation from managing on-premise PBX, without sacrificing quality. Users also pay an upfront subscription fee, which allows for more accurate budgeting for this system.
Cloud-hosted PBX cons
Hosted PBX is generally a less-secure option than SIP trunking and is often less flexible, unable to scale to the degree offered by SIP.
Telarus: Helping you find the right business voice solution
Deciding what technology to implement for business voice is an investment, not something to be taken lightly. With IT spending in Australia expected to grow by 4.7 per cent 2017, according to Gartner, getting the basics of business voice can help set your business on the right path. What are some questions you can ask, to help find the right business voice solution for your organisation?
How large is my organisation?
Is my business spread out over multiple locations?
Is unified communications important to the continuity of my operations?
Is my IT department mature enough to maintain a PBX server?
Or, is it more worth my time relying on a third party so I can focus on other business opportunities?
To find out more about the benefits of SIP and how it can improve your business, reach out to a member of the Telarus team today.