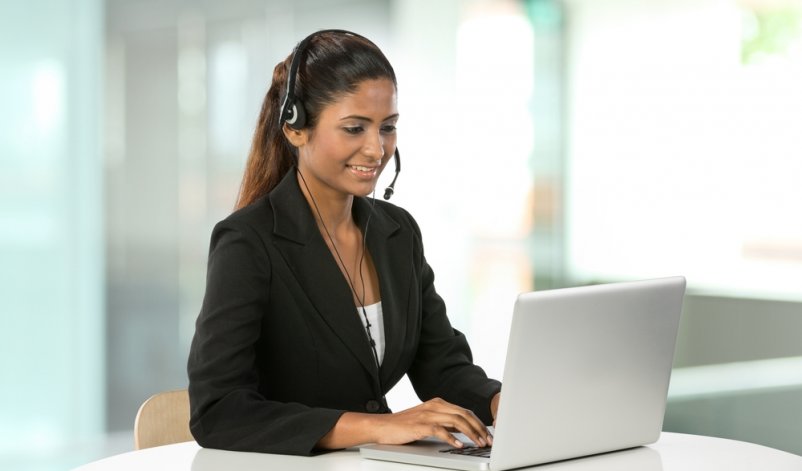 Cloud hosted PBX vs traditional on-premise PBX: Which is right for you?
Finding the right PBX solution when implementing business voice can be a challenge. Here's what you need to know to help make the right decision.
Internet phone systems go by several names: VoIP, IP PBX, virtual PBX or simply cloud phones.
More than a third (34%) of Australian enterprises now have a "cloud first" policy according to independent research.  So should you choose to go it alone, or work together with a third-party service provider for something like a cloud phone system?
In this article we'll explore the differences and strengths between on-premise and cloud hosted PBX, to help you make an informed decision on the best way to implement your business voice solution.
First things first: What is an IP PBX phone system?
For the unfamiliar, and to make sure everyone's on the same page, it's helpful to define what PBX – also known as IP PBX – is: Internet Protocol Private Branch EXchange.
In essence, it's the private telephone network used within a company to make and receive phone calls outside of the business. Internal users share a number of outside lines (often referred to as SIP trunking). Because of this sharing functionality and the ability to freely call between users, PBX systems are a simple and cost-effective solution for many businesses.
PBX phones operate over an internet connection – a business-grade Ethernet service will be required at minimum to deliver a quality experience. It's whether businesses opt to use their own hardware or rely on third-party providers to enable this exchange that defines the difference between on-premise and hosted PBX.
What is an on-premise PBX phone system and how does it work?
Because business voice is being conducted via the internet, certain equipment is needed to facilitate it. For an on-premise PBX phone system, this requires connecting IP compatible handsets to an internally-hosted IP-server via a LAN (local area network) connection. It's the traditional system that many businesses use to make and receive phone calls.
What is hosted PBX and why do people use it?
For hosted PBX, a service provider is the one responsible for housing the cloud phone system. At the user level, an employee's IP desk phone connects to a router and the calls, signalling and features all go through an IP-PBX server based at the service provider's location. Typically, a monthly fee is paid for this service, with businesses having the option to add or remove features as and when is needed, giving a high degree of flexibility.
Key differences between hosted and on-premise PBX: A summary
Rather than comparing the functional differences between on-premise and hosted PBX, looking at how they can benefit your business is a much more valuable comparison when deciding which option is right for you.
For hosted PBX, a service provider is the one responsible for housing the cloud phone system.
1. Installation and set-up
For on-premise PBX solutions, installation and set-up is done in-house by the company which can lead to headaches and security issues if your business does not have the technical skills that are required to set it up. For hosted PBX solutions, every step of the installation process is handled by the provider. It's also highly scalable and can be customised to your specific needs.
2. Cost
On-premise PBX has a high initial cost such as server set up and employing a technician to maintain the system, but levels out once the hardware and software is paid off. On the other hand, hosted PBX has a dramatically smaller set up cost and a nominal monthly subscription fee, making it almost always the cheaper option.
3. On-going performance and monitoring
For on-premise solutions, businesses need to conduct their own maintenance and upgrades to ensure their business voice stays up to date. For hosted PBX, the service provider manages this for you, letting you get on with operations with the assurance that your system is running as smoothly as possible. A hosted PBX service provider also manages the security side of protecting your cloud platform.
There are many more factors to consider when implementing an internet phone system for you business voice. To find out more, reach out to a member of the Telarus team today.