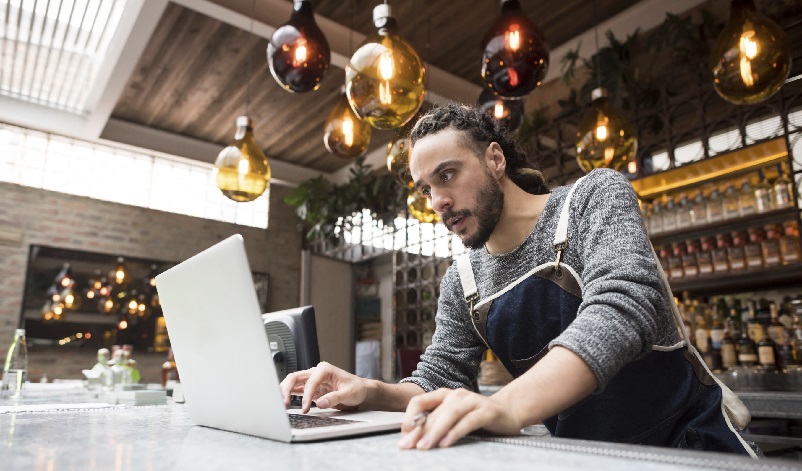 Building Certainty into your Business: Telarus Managed Security
Ensuring your business is secure is one of the key challenges in the ever-changing IT landscape.  As your business increases its reliance on cloud services and with the increasing demand from social media, the need for better mobility and web applications also increases in turn. Therefore it is vitally important for businesses to engage with trusted partners who focus on mitigating these security risks.  Knowledge is power, but so is trust, and that's why Telarus partners with industry leader brands to deliver smart security solutions for forward thinking businesses.
Telarus Managed Security (TMS) delivers all the strength of trusted global brand without the need to worry about ongoing management and upgrades.  Not only is the solution we deliver fully redundant through a dynamic dual data centre presence, but the reporting tools delivered via the TMS solution ensures you understand how effective your business is for using precious network resources.
TMS is a critical part of the Telarus value proposition – not only do our customers have full visibility across their centralised Internet gateway, TMS allows our customers to hold Telarus accountable for the level of performance they expect from a business-grade provider.
Why is TMS Important To Your Business?
With TMS your business gains access to:
A Managed Firewall with customisable security policies to protect your Private Network
Content Intelligence to monitor incoming traffic and protect your network from spam, virus infection and inappropriate web content
Business Intelligence accessed via a secure portal to report on how your network is being protected, security policies applied and utilisation across centralized Internet gateway
How Our Customers Have Improved Business Outcomes with TMS
Identifying the reason for costly excess data charges
Telarus assisted a retail customer identify the reasons behind costly excess data charges. Through the customised business intelligence tool that is delivered as a part of the TMS solution, it became apparent that high-utilisation was occurring from one particular host within the Network. Further analysis identified the cause as streaming media content during the course of business day.  The customer immediately updated their web content profile to ensure that moving forward this identified risk was removed and the liability of the company minimised.
Delivering efficiency to businesses by developing an Acceptable Use Policy
Many businesses identify with the need to have an effective Acceptable Use Policy in place, and then more importantly, when to enforce it.  The TMS business intelligence reporting tool makes it simple to identify areas of concern by analysing what staff are actually doing online so that appropriate rules and guidelines can be developed to help control the behaviour.  This has enabled many Telarus customers to immediately remove any questionable traffic from their network to ensure it doesn't impact on key business applications.
Securely linking international sites
The Telarus firewall has been used as a hub for 12 sites across 7 different countries to deliver secure access across the Internet, interconnecting to the 6 sites on the Telarus MPLS Network in Australia. The customer achieved significant cost-savings by not having to deploy an international MPLS network.
Seeing Is Believing
All businesses are different, and that's why our Managed Security Services are designed for that kind of flexibility.  If you would like to know more about the TMS solution and how it can benefit your business, please contact us on 1300 788 848 for a live demonstration.