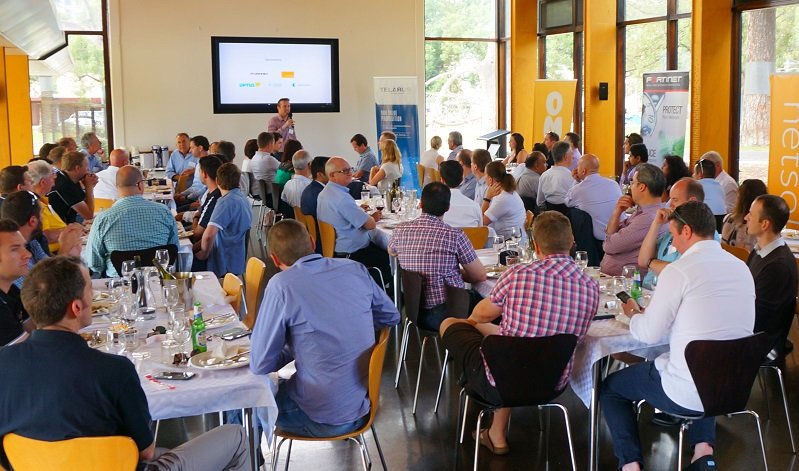 Telarus Annual Partner Appreciation Event 2015
We would like to thank all of you who attended our recent Partner Appreciation Lunch and Lawn Bowls event.  It was great to see you!
Congratulations to our Partner of the Year Award winner – alltasksIT.  alltasksIT has enjoyed a fantastic year, winning many new logos and embracing the three pillars of Telarus expertise – Network, Security and Cloud.
We were also pleased to present James Nicolson from Optus Wholesale and Sam Currie from VISITS with Innovation Champion Awards.
James Nicolson has been integral to the recent launch of our highly cost-effective 3G/4G failover solution whilst Sam Currie has been a key player in the development of our new Cloud platform that will pioneer hyperconvergence in Australia.
Our lawn bowls tournament was seen through to a final that came right down to the wire.  With the aid of a measuring tape, our victors just managed to see of the competition. Congratulations to Hellen Pavlidis (Exclusive Networks), Rebecca Nguyen (Kaspersky), Daniel Kadane (Kaspersky), Sam Hansen (MS Integration) and Steve Turner (Telarus).
We look forward to continuing to work with you all and thank-you again for taking the time to attend our event.  We look forward to seeing more of you in 2016!