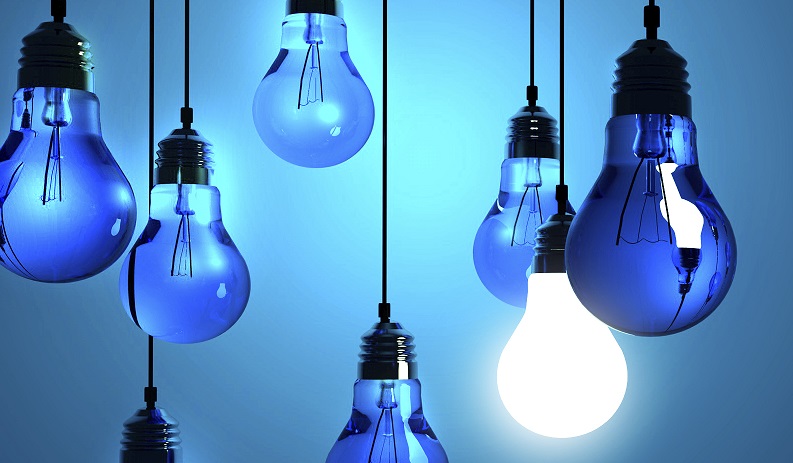 It's All About Innovation!
Last week the Federal government announced a raft of new measures to encourage innovation in business and to stimulate investment and risk taking. In our view this is a great initiative that will take the shackles from many entrepreneurs and encourage established businesses to think more creatively.
The announcements made us reflect on the year at Telarus.  Despite another successful year we had a flat spot early on. We were shortlisted on a number of major opportunities but were not preferred. We had to look within ourselves to understand why this was occurring. It did not make sense to us that our prospects did not embrace our customer-centric approach to delivering value through managed networks, managed security and private cloud services.
Why was this so?
The answer was quite simple…. Innovation! Prospective customers are focussed on the future, they want to understand how a new service provider can be relevant to them. We needed to demonstrate how our core product offering could be extended and shaped to meet the future aspirations of businesses. This was not just about the sales pitch but by challenging everyone in our organisation to make changes within our processes that encourage innovation.
Where do you start to innovate?
The answer is also simple….. Everywhere!  Improving the way our network monitoring system (NMS) captures customer site information is a good example. So we verified the data we had and increased the ability of our NMS to alert and report more proactively. Similar innovations were made in our managed security service and also in our sales process.
The momentum from this effort led to us focussing on 2 areas of significant technical innovation that will drive our growth in 2016.
Automated wireless failover for multi-site networks.
Telarus is fortunate to have so many multi site business customers. The networks we build and maintain are an essential service within our customers' business. Business continuity is a key risk for multi-site businesses. If a location is offline it has a major impact.
For example, when a retail shop within our customers' network experiences a DSL outage, businesses require a failover to a 3G or 4G wireless connection.  Up to now the cost of such a solution was cost prohibitive – up to $1,500 in hardware costs per retail shop. When a site is offline key information is not available to head office. For businesses with hundreds of sites, the affordability of implementing automatic failover to a wireless network is out of the question. The requirement for failover cannot be met.
Through collaborative innovation, Telarus can now deliver 3G/4G wireless failover for under $400 per site. That's a 75% saving on the currently available option.
This innovation is relevant to the industry sectors we serve. In 2016 we plan to assist many businesses to cost effectively enhance their business continuity.
Hyperconvergence
For many years Telarus has delivered bespoke private cloud computing services that allow customers to take control of their valuable data. Our platform is reliable and scalable and remains an asset to the company. Nevertheless we needed to innovate and in the middle of the year we started to investigate the next generation of private cloud solutions.
Hyperconvergence is now a reality!
Hyperconvergence is about the technical integration of Compute, Storage and Network in one piece of equipment. The integration of these elements within a software defined module results in greater levels of performance and efficiency for businesses seeking a private cloud solution.
Our ability as a service provider to rapidly scale IT resources for a customer will be significantly improved. In addition, the tight integration enables us to offer improved recovery times (RTO) in a disaster recovery situation.
In collaboration with our system integration partners we aim to offer the very best tailored and locally supported private cloud solutions to the business market in early 2016.
Our Season's Greetings
One of the great things about being in business is the opportunities and challenges that each year brings. It is through the enduring relationships with channel partners, vendor partners and staff that Telarus is able to succeed.
On behalf of everyone at Telarus we wish you a happy and safe holiday season and our best wishes for a prosperous 2016!
Dennis Muscat
CEO