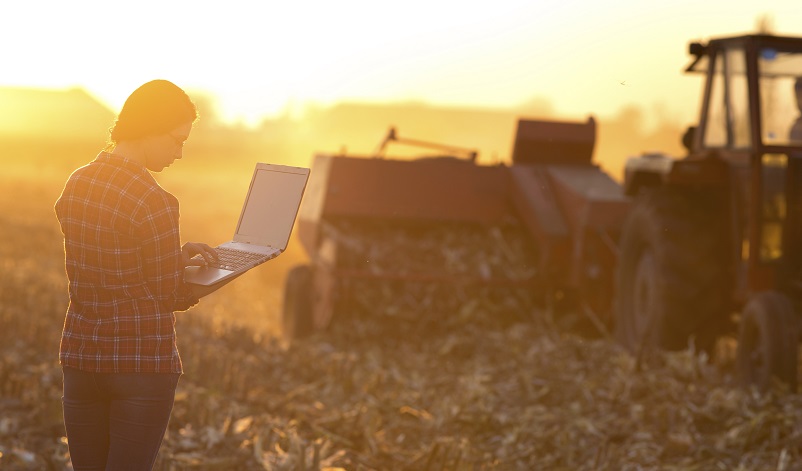 What Does 'Cloud' Actually Mean To You?
Cloud can be a confusing proposition for businesses.  But when your business depends on your staff and customers' ability to access your data, and the very different ways that different types of cloud transact that data, it's worth taking the time to understand the distinctions, their respective place in the market and suitability for situation specific requirements.
What does cloud mean to you?  Does it mean Dropbox or Google Drive?  Does it mean Microsoft Azure?  What about Amazon?  What is private cloud?  Is cloud secure?  Does calling it Private make it more secure?  Do you put the same type of data in public and private cloud?  Should I consider a hybrid?
First let's quickly discount public consumer cloud services as not being relevant to this conversation other than to identify and define them.  Services like Dropbox, Google Drive, and Microsoft OneDrive offer no expectation of performance, uptime or support.  Appropriate only for getting a document from mobile to work or vice versa if email isn't suitable, and that's about it.  Yes, some of them offer two-factor authentication, and varying levels of encryption but the only real selling point is cross-platform convenience (phone, tablet, web browser).
So let's move on to public cloud.
Gartner defines public cloud as "Cloud computing technologies to support customers that are external to the provider's organisation. Using public cloud services generates the types of economies of scale and sharing of resources that can reduce costs and increase choices of technologies. Using public cloud services implies that any organisation (in any industry sector and jurisdiction) can use the same services (e.g., infrastructure, platform or software), without guarantees about where data would be located and stored."
Some public cloud offerings require you to purchase bundled CRM, backup or storage facilities.  Others are purely a remote location where companies can install the applications they would normally run on a server on their own premises.  The headache of investment and management of the centralised servers rests with the cloud provider who frees up in-house IT staff resources. The main risk of public cloud is the potential lack of performance guarantees and limited support options.
So what is private cloud and how does it compare?
A private cloud is a particular model of cloud computing that involves a distinct and secure cloud based environment in which only the specified client can operate. As with other cloud models, private clouds will provide computing power as a service within a virtualised environment using an underlying pool of physical computing resource. However, under the private cloud model, the cloud (the pool of resource) is only accessible by a single organisation providing that organisation with greater control and privacy.
Within the Telarus Private Cloud model we can point to a specific blade within a rack of computing infrastructure and confidently say to a client "that blade runs your virtual servers and is allocated exclusively for your use". A claim that most public (and many private) cloud providers cannot make.
The key benefit of private clouds therefore is increased security and privacy. Public cloud services can implement a certain level of security but private clouds – using techniques such as distinct pools of resources with access restricted to connections made from behind one organisation's firewall, dedicated leased lines etc. – can ensure that operations are kept out of the reach of prying eyes.
Hybrid cloud recognises the benefits of hosting less important but widely used applications in the public cloud, while putting critical business transaction-based applications which need guaranteed bandwidth and latency levels in a tightly controlled private environment.
The Telarus Private Cloud offering is further differentiated from other private cloud providers by the belief that the choice of operating system is best made by the customer.  The priority is the quality of the supporting infrastructure, security and monitoring capabilities. A Telarus Private Cloud solution provides targets for bandwidth, latency and contention, coupled with redundant security to provide the utmost in uptime and flexibility.
A further benefit of both public and private cloud is that the processing or computing function is scalable depending on your individual requirements. As your in-house servers reach their use by date you can replace these with a cloud-based alternative.
For a multi-site business you may have  different infrastructure at each location supplied by multiple vendors.  You need to either maintain, service and support them all, or run up CapEx costs in order to unify them.  Either way, infrastructure outlay and upkeep is a continual drain on cash flow and hence of particular interest to NFP's and the retail sector where cash flow can mean the difference between existing beyond the next 24 months or not.  Putting those costs firstly into a certainty bucket, and secondly into operating expenditures immediately frees up resources for other priorities.  Could your skilled IT staff spend their time better elsewhere rather than rebooting servers on Saturday evenings on overtime rates?
The great thing about scalability is that it goes both ways.  Cloud computing is purchased in units of processing power rather than physical hardware that ages and requires maintenance. Should you find yourself needing to reduce IT spending levels, you would not consider selling your big server and purchasing a smaller one.  You keep using the expensive one you paid for until it takes its final breath attempting every possible last cent of ROI.  With the Telarus Private Cloud product tailored to the way you do business, we increase your ROI (Return on investment) by reducing your ROI (Reliance on Infrastructure) regardless of which direction your bottom line is headed.
Transparency through monitoring is also of great importance to any organisation that has realised the positive impact that strategic use of Cloud and IAAS holds.  Without instantaneous visibility of what you have stored or hosted in a public or private cloud environment, you are held hostage by the service provider, beholden to their own internal monitoring, staffing levels, resolution processes, notification procedures and ethics in admitting fault when issues do occur.
Whether you come armed with a high-level cloud-savvy ICT manager or as a CFO needing to reduce costs, you are going to need a skilled design and integration team. We recommend you talk to us.