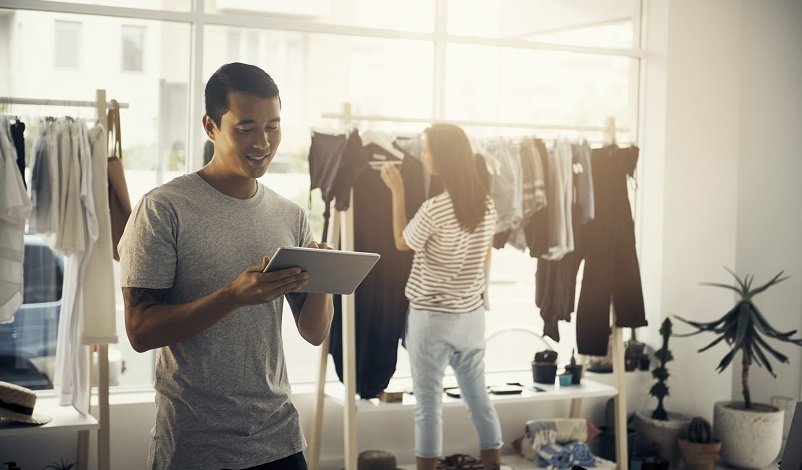 Are Australians prepared for an increasingly high-tech world?
Growing digital trends are enabling greater productivity, but are we prepared for a more high-tech workplace? Research shows there's room to improve.
Mobile-connected technology is delivering a wealth of benefits to Australian businesses, but not all of us are ready to take advantage of them. Our phones, computers and tablets are now delivering impressive capabilities in productivity through greater mobility, but there are several factors that can hinder these improvements.
New findings are shedding light on the benefits of greater digital adoption, as well as the state of technical access and ability across the country. Just how prepared are we for more advanced technology, and what does this mean for your business?
The benefits of going mobile
Thanks to increasing channels of digital access, Australia's economy was $42.9 billion larger than it would have been without these technologies in 2015, according to Deloitte Access Economics. This is the result of increased capabilities in terms of labour participation and productivity, enabled by the cloud and mobility.
Mobile technology adoption has enabled Australians to work an extra 0.6 hours each week on average.
The tools responsible for these improvements create value by enabling connectivity outside of the traditional work environment. Almost 30 per cent of respondents to Deloitte's survey noted they now work from home occasionally, while 15 per cent would work less if they were not able to connect from home or while on the go. All told, mobile working capabilities have resulted in Australians working 0.6 more hours each week, on average.
"Mobile has had a transformative impact on both productivity and labour force participation, which – along with population – are two of the 'three Ps' we need to get right in terms of driving Australia's future economic growth," said Ric Simes, Deloitte Access Economics partner.
"Mobile allows employees to make more productive use of time, work more efficiently with productivity-enhancing tools such as mobile apps, and also allows more people to work, facilitates working more paid hours, and allows people to stay engaged and connected, thereby improving participation in the workforce."
Barriers to digital performance
While those numbers look rosy, the reality of domestic digital readiness is slightly sobering. According to the Australian Digital Inclusion Index, there is room for improvement when it comes to tech literacy across the country.
The ADII measures three key factors, including:
Access: How and where do we connect to the internet?
Affordability: What do we spend on connectivity compared to income, and what is our purchasing power in terms of data?
Digital Ability: What do we do on the internet, how do we feel about it and how skillful and confident are we?

From 2014 to 2016, there have been steady improvements in Access and Digital Ability, but Affordability has not followed the trend. The portion of income households allocated for internet services has increased – 0.17 per cent from 2014 to 2016. However, the average number of internet-connected devices per household has also increased with 62 per cent now having five devices or more, according to NBN's Telsyte Australian Digital Consumer Study 2016.
Scores for access and affordability have remained above 50 over the three years of the index. Digital Ability, however, has yet to rise above that middle score.
First comprehensive Australian Digital Inclusion Report https://t.co/fs4xJjlfZ9 #digitalinclusionAU @DigiInclusionAU pic.twitter.com/SxFnYvxkeo
Robert Morsillo (@robertmorsillo) August 23, 2016
Considerations for employers
The Digital Ability scores are an excellent sign for businesses, which are seeing a greater reliance on such technical skills each year. Digital know-how is on the up, and statistics like the Digital Inclusion Index are proving it.
This is an area where companies can contribute strongly while also capitalising on the benefits of mobility. Network solutions that enable secure, remote connections will help enable that productivity without compromising organisational security.
Harnessing mobility benefits is made easier with managed network services from Telarus. To learn more about how our technology can benefit your organisation, contact us today.