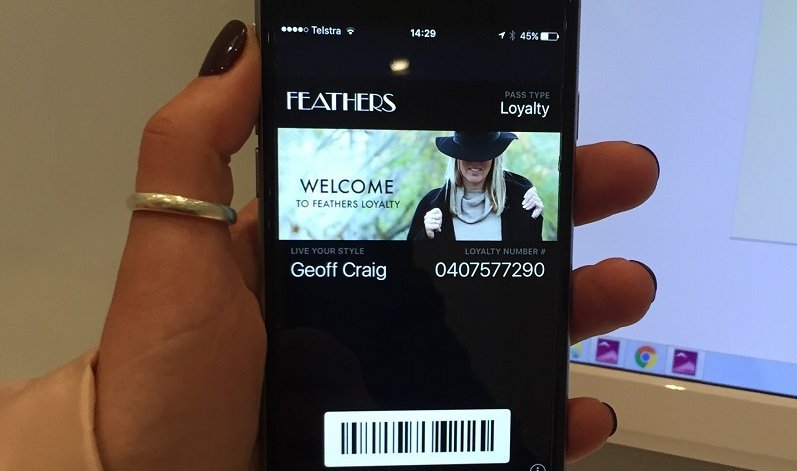 How to Take Advantage of Innovative Retail Technology to Reward Customer Loyalty
Geoff Craig, General Business Retail Operations and Technical Manager of Feathers
With a technology strategy based upon an outsourcing model, Geoff is able to focus on developing technology solutions that support the delivery of a boutique experience. Feather's customers have long had an expectation to be served by a stylist who will show them the range, assist them in the changing rooms and to run through the whole sales process.
A Recent Technology Challenge: How to take advantage of innovative retail technology to reward customer loyalty
Feather's founder Margaret Porritt was adamant: she did not want her loyalty program to take the form of a plastic card that customers swiped when they visited a Feather's store.
This was one of the key issues faced by Geoff when challenged to deliver a loyalty program to a non-technical user base. Founded in 1972, Feathers has enjoyed relationships with some of its staff and customers for over 30 years.
The majority of Feathers' customers use the online store as a catalogue, so the challenge for the business has been to progress to the next level of digital interaction with customers.
However, investigations have revealed that 95% of Feathers' customers and staff do have a smartphone so Geoff is proposing to implement a loyalty system based on this technology. In addition, managing a loyalty program with cloud-based technology will prove to be very cost-effective. Customers also benefit as they are instantly rewarded with an automatic discount that is applied at the point of sale.
Geoff's Top Tips
Ensure you choose a loyalty platform system that can evolve with the changing requirements of fashion and that it will integrate with any mobile or social media solution.
Consider using beacons, not necessarily to send alerts to customers on their phones but to increase your ability to capture customer data that can be measured and used to direct marketing plans.
Develop technology systems that support the roll-out of pop-up store opportunities. It's a great way to introduce the brand to areas where historically your brand may not have a strong footprint.
Geoff's Fashion No-Nos
Large vendors with off the shelf products can be unyielding to the requirements of their smaller customers who will always wish for a degree of customisation. Avoid being a small fish in a big pond.