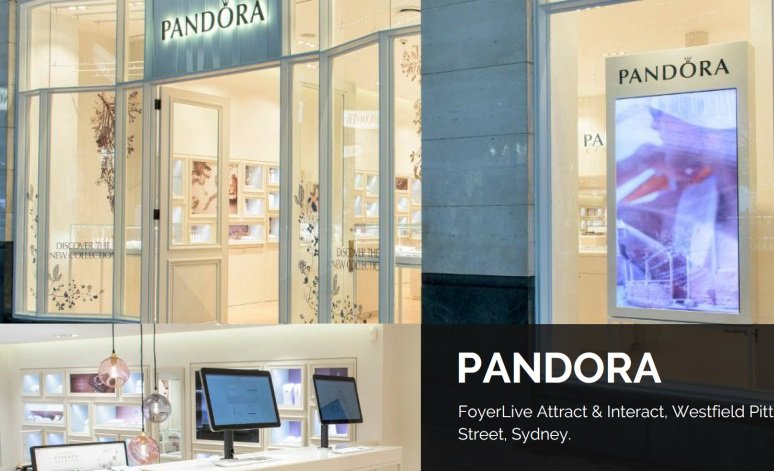 How to Use Innovative Technologies to Maximise Retail Sales Per Square Metre
Research has shown that consumers who shop both in-store and online will spend on average three times more than those who purchase through a single channel.
We look at some of the ways retailers can use technology to bridge the gap between customers' online and in-store behaviour and combine the best of both for the ultimate in-store shopping experience.
FoyerLive is a Retail Experience Platform that empowers bricks and mortar retailers to bring digital content and endless aisle solutions in to their stores.
FoyerLive provides an online Platform as a Service (PaaS) solution that empowers retailers with the ability to centrally control their visual merchandising across their store network, and create an omni-channel experience for their customers.
The Problem To Be Solved
Maximise retail sales per square metre
Display space is limited
2/3 of customers can't get the information they want in store
Retail staff are busy or difficult to locate
Staff have limited knowledge regarding the product range
Innovation: Touch Screen Technology
Use interactive touch screen technology to create an in-store personalised brand experience that is designed to immerse shoppers, and ultimately convert them to customers.
Touch screen technology extend the availability of your full inventory through a virtual Endless Aisle. Shoppers can explore the full product range and access the key selling points for each item.
Touch screens can help customers to make selections based on their criteria and obtain customer review data to validate their purchase decision.
"It is important to re-imagine your stores as a curated experience, where your customers can actively use digital in your store to engage with product content."
Dean Flynn, CEO and Co-Founder
Competitive Benefits
Extend the availability of your full product inventory.
Touch screens make it easy for customers to explore your products with or without a sales associate.
When used as part of their sales process, staff can appear educated on every product you carry, as they have easy access to the key selling points for each product.
Transactions can be completed using smartphone with flexible fulfilment options such as click and collect or home delivery.
Because in-store screens are controlled centrally through the cloud, it's simple to analyse browsing activity to gain data insights – what are customers looking for and are we ordering enough of these products in store?
The screens can be used to facilitate staff training sessions once stores have closed for the day.
Dean's Fashion Advice
Do not display your website in-store – it won't convert
Customers do not go into a store to look at a company's website – they can do that home.
Touch screen interfaces need to be bright and simplified, with large beautiful images that suit that point in the customer journey.
Dean Flynn, CEO and Co-Founder
Dean Flynn is an expert in online content management systems and endless aisle solutions for bricks and mortar retailers. Dean can be contacted via email dean@foyerlive.com